Purple Orange Podcast Series
This season, we're sharing six stories from across the disability community, covering topics from employment, to parenting, to cultural stigma, inclusive education, and more!
Listen to the podcast on Spotify, Apple Podcasts, Podbean and the Purple Orange website.
---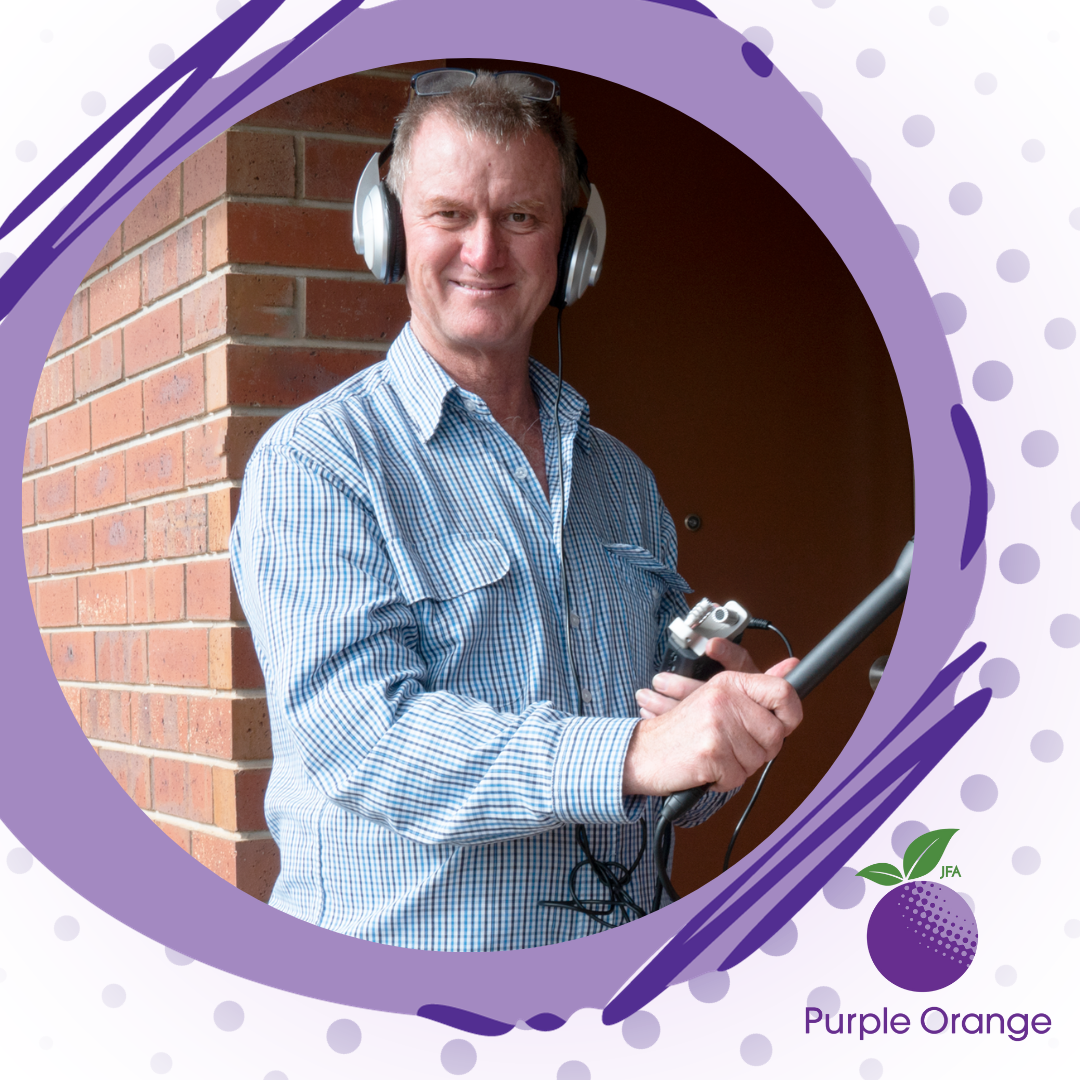 Episode 1: Underrepresented, undervalued, and underpaid: Breaking through employment barriers
Released Friday 3 November, 2023.
Listen on Spotify, Apple Podcasts and Podbean.
Join Gavin as he takes listeners through his employment journey and what that has looked like at various stages of his career. Things could have turned out very differently for him, but he knew the universe was telling him to take a chance.
Find out how he carved out his own path and created new opportunities for himself.