Disability Inclusion Training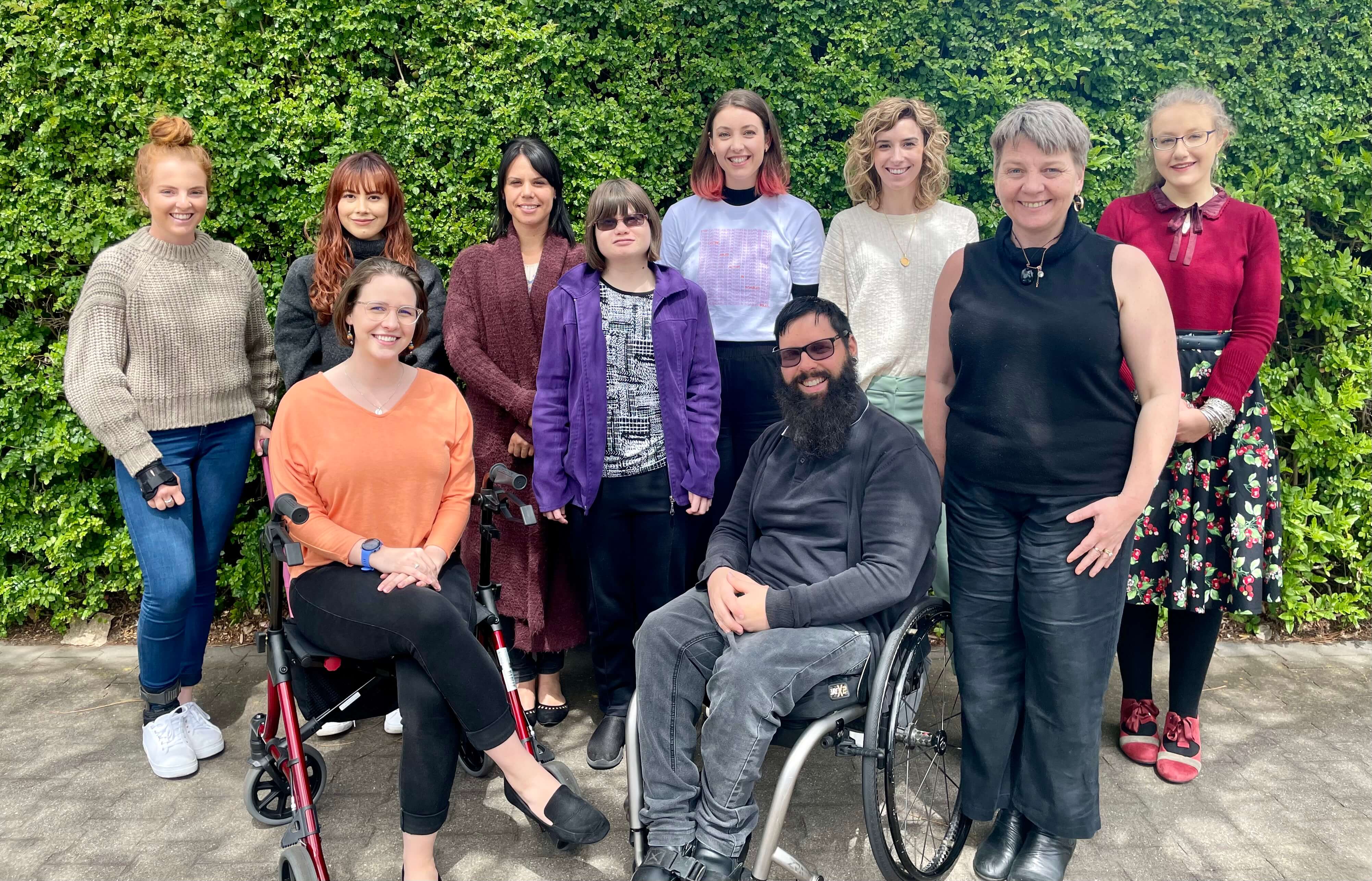 JFA Purple Orange's Disability Inclusion Training is delivered in a safe and judgement-free learning environment. Attendees increase their knowledge and confidence to incorporate inclusive practices in both their personal and professional lives.
Each 3-hour session is co-facilitated by 2 experienced facilitators, all of whom live with diverse disability. Our engaging facilitators bring a wealth of personal experience that makes the training content relatable and relevant.
Topics covered in the training include:
The Social Model of Disability & Universal Design
Attitudes & Unconscious Bias
Language & Communication
Collaborating & Working with Community
A dedicated Q&A session allows participants to explore topics of interest in more depth.
This Disability Inclusion Training is appropriate for those who have minimal prior knowledge of disability, as well as offering a fresh perspective to those who have significant experience in the sector.
Training sessions are hosted on-site by participating organisations so there is no need for your staff or volunteers to travel. Arrangements can be made should you lack an appropriate meeting space.
To book a session:
For more information, or to book a session, please visit www.disabilityinclusiontraining.org.au.
Still wondering if this course is for you?
Here is some feedback from people who have attended our training:
"This was the course I never knew I needed!"
"I am new to Australia and have no experience in this area at all. This was everything, it has shown me how to go out and connect! I just want to get out there now and start conversations and keep learning, thank you!"
"This was a great condensed training session at a good entry level for someone like myself not familiar at all with disability inclusion."
"Very well put together. Topics flowed, great videos. Really gets the message across."
"I always dread these types of trainings- I was dreading this.. But this was so great! Entertaining and educational. Spot on!"
"I thought it was fantastic, comprehensive and explained in layman's terms so that you didn't feel uncomfortable if you recognised you needed to rethink your attitudes, assumptions, etc. It has also given me a greater idea and confidence as to things that will need to be included in our Disability Inclusion Plan."
"Thought I knew (about disability) but realise that I have only a superficial understanding, and my awareness of the impact this has on people was greatly increased."
"People with disability have enough people talking on their behalf, it is great to have this session which highlights their voice and offers direction."
---
Visit Disability Inclusion Training website
---