My Home My Way Workshops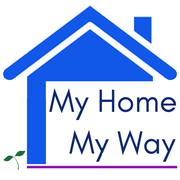 This workshop will be relevant to people with developmental disabilities (or other complex disabilities), their families and supporters as they think through how they might move into and thrive in a home they can call their own.
Drawing from the experience of people and families who have done this before, this practical and down to earth workshop will explore the first steps to consider, facing your fears, the essential elements of what makes a house a home, and setting up for long term safety and success.
There are no current workshops at the moment.​​​​​​​​​​​
---
If you live outside of South Australia, click here to visit the NACBO website to see workshops in your state.