Welcome Home Workshop
When: 17 Feb. 2020 @ 9:30 am to 4:00 pm
Location: Adelaide Pavilion, Veale Gardens, cnr South Terrace & Peacock Road, Adelaide, SA 5000
In this workshop, through the journey of others, we will explore innovative and interesting ways to empower and assist individuals to create a home they can call their own.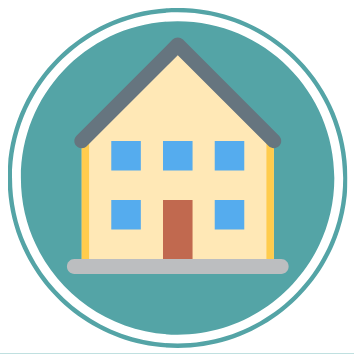 To book please visit: https://www.eventbrite.com.au/e/welcome-home-workshop-tickets-84818665913. Please ring Jackie at Purple Orange for any assistance on 8373 8331
What this workshop is about
Home is a vital part of our lives. It not only provides us with security, privacy, comfort and control but it reflects our identity, our deep sense of who we are and how we connect and belong in our neighborhood. Yet for many people, particularly with intellectual disability and Autism, home is designed by others with little control over the decisions that most people take for granted. In this workshop, through the journey of others, we will explore innovative and interesting ways to empower and assist individuals to create a home they can call their own.
What we will discuss in this workshop
What does it really mean to have your own home and is it possible?
Creating and holding a personalised vision for home
How to address individual needs
How to develop a creative range of supports
Choosing who to live with
Ways of managing your supports
The Individual Supported Living (ISL) framework
Stories about people living in their own home with a range of supports
This is a practical workshop that will use interactive exercises, reflection and discussion.
Who is this workshop for?
This workshop will be of interest to people living with a disability, mental illness or other vulnerabilities, families, advocates and professionals. Everyone is welcome.
Guest Speakers
Deb Rouget is the CEO of Belonging Matters in Melbourne. For nearly 30 years, she has been involved in the lives of people with a disability and their families and has gained much practical experience and wisdom about imagining and designing supports that enable people with a disability to have typical opportunities in the community. This work has included assisting people with a disability to imagine and craft flexible and individualised living arrangements that enable, even people with complex needs, to live in a home of their own.
Teresa Micallef has always chosen to work at the cutting edge of change in community and has worked alongside people with disabilities and their families for over 20 years. For over nine years she was the Coordinator of a family governed service called Living Distinctive Lives (LDL). LDL is a family governed collective that enables each person to live in their own home with personally tailored support. Teresa is currently the Project Manager of Building Community Networks at Belonging Matters.
The NDIA will give an update on Individual Living Options (ILO). ILO aims to design a support model that specifically considers the needs and preferences of a person with a disability. It not only supports a person to live where they choose, but enables a person to increase their independence and maximise their social and economic participation with a combination of formal and informal supports.
Feedback from previous participants
Transformational. Real life stories. It's possible for our son to have a "normal" good living arrangement in the future. Enlightening and fantastic – I look forward to taking the information back to my organisation. Inspiring, refreshing and wonderful. Changed my mindset about planning for my daughter's future. It's a progressive thinking and empowering way of action. Motivating. Thought provoking. Just excellent. It's all possible. Creativity. Informative in an area I have not had the opportunity to explore.
We aim to ensure that people have equal access to our events. If you need alternative formats or other reasonable adjustments, please contact us by email: info@belongingmatters.org or call 03 9739 8333 with your request by close of event deadline so that arrangements, where possible, can be made. This document can also be found in plain text Word format on our website www.belongingmatters.org