What Advice Would you Give Your 11 year old self?
How to share a voice recording from an Android
You can share a recording with the built-in voice recorder app on your Android device. The app may be in a in-built folder on your phone. Look for a folder called Apps, or with the brand name (e.g. Samsung, Google).
Your smart phone will have a Voice Recorder app. You can share a recording with others.
1. Depending on the brand of your phone, you may have a different voice recording app. Your app icon may look like one the icons below.

2. Press record to make your recording.

3. Once you hit stop, this recording will appear in your recordings list.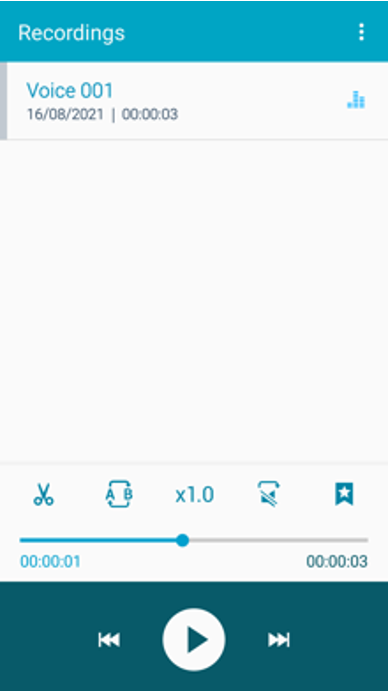 4. In your Voice Memo list, tap the saved recording, then tap the Share button. The share button looks like three connected dots in the shape of an open triangle.

5. The share menu will open. Choose to share via email to careys@purpleorange.org.au.
Please write your name and the subject.