New Website & Logo Marks Commitment to Storytelling
We believe storytelling has the power to build community, inspire action, and change the way we view the world and ourselves in it. That's why as part of our new strategic direction we are dedicated to telling and sharing not just the stories of our organisation, but most importantly the stories of the people our organisation exists for.
This new website is designed to help us better share these stories and to connect with our audience.
We will be releasing video content on a monthly basis. These videos may explain important ideas and concepts, share information we've learned from our projects and research, or be mini documentaries and personal profiles.
We are also starting a new project called 'Moment of Me', which will become a growing collection of quotes, anecdotes and memories that give a glimpse into the diverse lives and experiences of people who live with disability.
We will regularly update our homepage with articles about what we are working on, thinking and talking about, so come back soon to keep informed.
Our New Logo
We have given our logo a more contemporary revamp. Over the years we have become known less as JFA and more as Purple Orange. That's why the Purple Orange stands prominent and the JFA appears as a tiny trademark like detail near the stem from which our Purple Orange grew.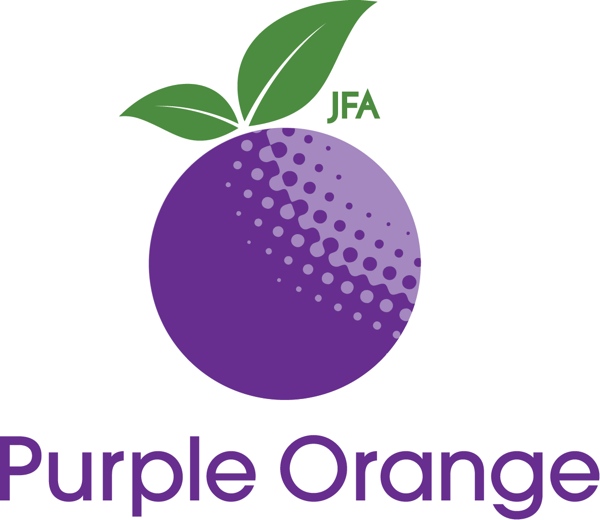 A Note On Accessibility
We strive to make this website and all its content accessible to everyone. All our videos will have an option for captions, a downloadable transcript and an option for audio descriptions. If you are having trouble accessing something on our website or if you have ideas about how we can up the accessibility, please get in touch!