SACOSS Energy, Water and Telco Conference 2019
When: 29 Apr. 2019 @ 7:00 am to 30 Apr. 2019 @ 5:00 am
Location: Ian McLachlan Room, Adelaide Oval War Memorial Drive North Adelaide, SA 5006 Australia
This conference will explore the new 'consumer-centric' transformation evolving in essential services across Australia. It will allow delegates to consider what this transformation will require of businesses, their customers and of governments. It will support the essential services sector to better understand the needs, experiences and genuine priorities of customers, as well as explore how providers can work to integrate these views into their business practices.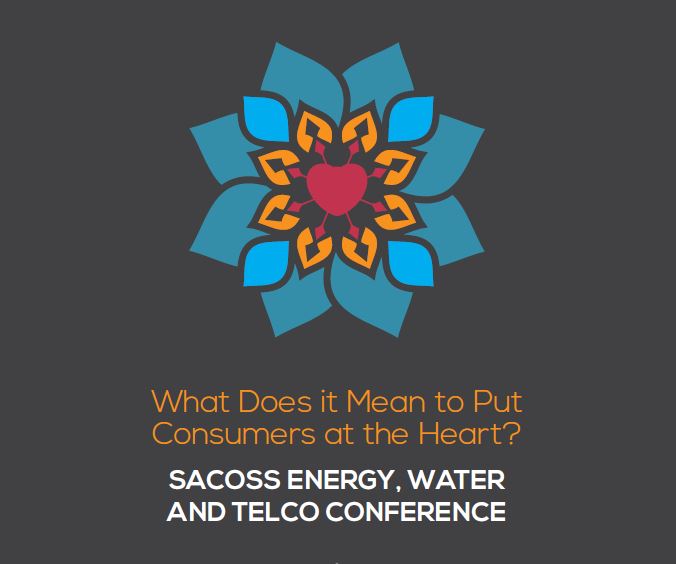 The conference will also attempt to make transparent the different roles played by consumers, consumer representative organisations, consumer experts, and consumer panels and consultation forums.
Building on the success of SACOSS' energy, water, telecommunications and transport conferences over the past seven years, the 2019 conference will again bring together a broad range of stakeholders including international, national and local experts, businesses leaders, consumers, consumer advocates, service providers, policy makers, government officials, community service organisations and regulators from across the energy, water and telecommunications space.
This Conference is one in a series of SACOSS Vulnerability and Affordability Conferences for the essential services sectors.
One session of the conference, "Consumers & the Telecommunications Consumer Protection Code" featuring John Stanton (Communications Alliance) and Teresa Corbin (ACCAN) will be livestreamed. Find out more.
If you are a member of the public and would like to attend but are unable to afford the ticket price, we encourage you contact us on 08 8305 4224 or email sacoss as we may be able to subsidise your place. If you require special assistance such as a hearing loop, visual assistance guide or AUSLAN interpreter in order to fully participate in the conference we will make every effort to provide for your needs. All areas of the venue are wheelchair accessible.